I love the summer time because food gets so colorful.
Yesterday for Lunch I have half a veggie burrito with guacamole and cauliflower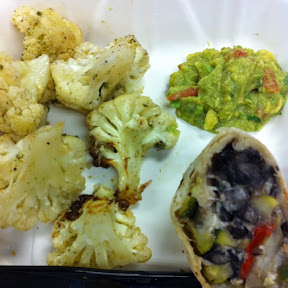 This morning for breakfast and added some melon into the mix on my waffles. Is that not beautiful or what
I always enjoy a little ice water with lemon. Its really refreshing on a warm summer morning.
I cut up the rest of the melon and added some berries. This is going to be a very nice treat at work today!